Its been another hectic week in Budapest, we've been following Bruce Willis for the week (you can see my pics below!) and between that, having full days in the office, college and exams, I am just worn out. Getting ready for the rest of the week, a.k.a dying my hair (purple in case you're wondering!) and i have enough time to give you this weeks update of the Scrumptious Sunday 7 or the 7 things I'm  loving, wearing, reading or looking at this week!
1. Coral shades! Can't get enough of the pastels this summer and coral is a great shade. Got my 'Sail La Vie' lipstick today and coral is definitely going to be my new colour of choice for the summer, as well as mint obviously!
2. The Sartorialist. A really great blogger, I absolutely love his photography and he was one of the first bloggers to really make it, that's so impressive! If I could be as famous as that, I wouldn't complain!
3. The Olsen twins. I grew up loving these girls, not for their fashion sense but for their movies and I had every single one…its rather embarrassing thinking about it now but I wanted to be Ashley so much! But now, I love them for a cooler reason, their amazing fashion sense. But then again, who doesn't?!
4. Tina Nsubuga, a good friend of mine and an avid blogger as well as a student and a model. She focuses a lot on photography but writes about personal and global issues as well, which gives her blog an edge.
5. The Jenny Packham dress that Kate Middleton wore that everyone has been raving about the last day or two, absolutely stunning! I want my wedding dress to look like this, except maybe no teal! The detail in the back is breathtaking and in the last couple of weeks, Kate has really let a different side to her style out!
6. Starbucks Raspberry Cheesecake. Need I say more? Amazing!
7. Coloured jeans. Every fashionista worth her salt has got a pair and everyone should own some!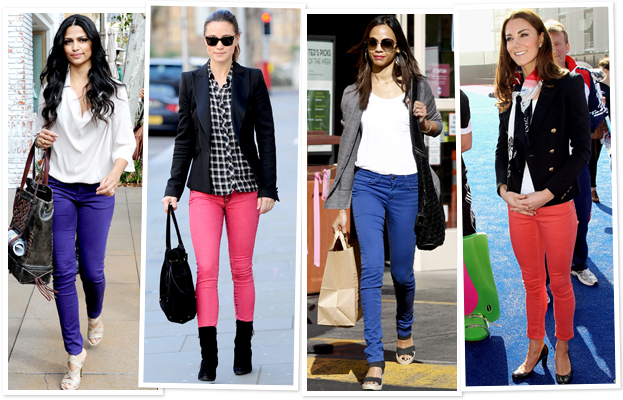 Hope everyone has a great week. Brian is flying over next week so I'm crossing my fingers that this week goes SO fast cos I can't wait to see him!
Keep styling, Em x