To those of you that loyally read my Scrumptious Sunday Seven post every week, I apologise for not having updated last night. With Brian being over and me having the day off today, I completely forgot it was Sunday, I'm sure some of you know the feeling! Well, I've got some very exciting news this week! For those of you who aren't fans of the Fashion Fiend Facebook page and don't already know, I have been offered a reporter job at American fashion magazine Linger. I spoke about this some weeks ago, having been approached about applying but I got the email Friday that they wanted to offer me a job and of course, how could I refuse! I doesn't mean I'll be moving to New York unfortunately, I'll be a journalist from here (one of the perks…or downfalls of the job!) but who knows what the future might bring…giving up my dream of living back in London to move to New York…I think I could handle that! Enough babbling anyway, we'll get down to the Scrumptious Sunday Seven for this week, even though its Monday…(I won't tell if you won't!).
1. Linger Magazine. How could I leave them out since they brightened up my Friday morning so much. I love this online magazine's style. It deals with the smaller Fashion Weeks as well as other issues in fashion and really gives smaller designers a voice, as well as little old me! Here are some issue covers and layouts I really love!
2. Crazy nail designs. I've seen so many over the last week that I've been dying to try some of my own! Anyone who reads the blog regularly knows that I try my hand at these things occasionally but nothing like these people! Nails are no longer nails, they're canvases!
3. Peplum skirts. I'm trying to work up the courage to buy one myself and until then I have to drive myself crazy looking at other bloggers and fashionistas wearing them! I'm almost there though, just give me time!
4. The Fashionship. The most picture orientated blog I've come across in a long time. The Facebook page is constantly updated with fabulous photos and I really take my hat off to the photographer for taking such visually appealing photos! The following are Fashionship photos!
5. Colourful shorts! Find me a pair PUH-LEASE! I am seeing these fabulous things on all sorts of fashion bloggers and I'm attempting to find the perfect pair for swanning around Europe this summer. Help?
6. Kayture. An absolute inspiration of a blogger! She gets invited to a huge amount of events in her capacity as a blogger and her Lookbook is amazing!! There isn't enough praise in the world for the way Kristina has built up her blog and she works extremely hard for it!
7. And as usual, some cute little inspirational pictures and quotes that I've discovered during the week! I've been all loved up since Brian has been here so don't be surprised if a couple of love ones creep in there!!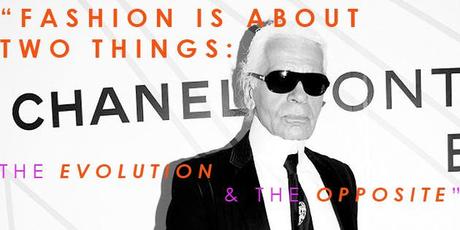 I had the most lovely week with my brilliant boyfriend Brian, its crazy how fast time flies when you're having that much fun! He took a couple of Lookbook shots for me, we went to the zoo (such children!) and we finally got some nice photos together which NEVER happens. He's been such a driving force for me when it comes to this blog and my career in general and I couldn't be happier than I am at this point in my life. I can only hope it gets even better from here
Have a great week everyone, I've a load of catching up to do on the blog, week out was WAY too long so never stray too far, cos there will be a good few posts this week! I'm also finished with my CollegeFashionista internship this week, strange how Linger contacted me on the same day, just goes to show how life can throw things at you!
Keep styling, Em x